Employees
   
Meet Our Team!
Janie Plath, Founding Director
Having enjoyed recreational horseback riding all of her life, Janie firmly believes that horses give back to their riders, contributing to their physical, emotional and spiritual well-being.  In 2009, Janie was recognized as a Jefferson Award Winner for founding the Pegasus Project and continuing to be a visionary behind this amazing organization!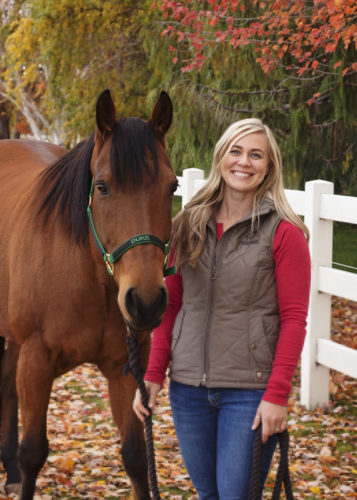 Jené Pleger, Executive Director
Born and raised in Moxee, Jené was blessed to grow up with Quarter Horses. She enjoys trail riding in the beautiful mountains around Washington State, and has worked as a horseback trail guide on White Pass, as well as in Lake Tahoe. She has also shown in the exciting sport of cutting. Jené was first introduced to Pegasus and therapeutic riding while volunteering in High School. She attended Washington State University and received her Bachelors degree in Animal Science and Industry Management, and has been the Director at Pegasus since November 2013.  She believes that the best place in the world is on the back of a horse, and all of life's worries are eased there. Jené lives in Moxee with her husband, kids, and a variety of animals.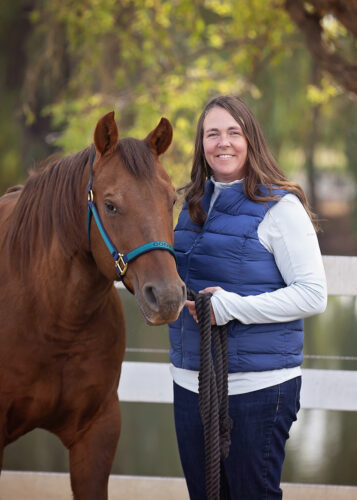 Mary Marquis, Partners and Events Coordinator
What Mary lacks in horse knowledge, she makes up for in her ability to organize and manage events. With 20+ years of experience in the hospitality industry, including 8 seasons as the event coordinator at a local golf resort, she brings passion, creativity, and experience to Pegasus. When not working, Mary's hobbies include her family including her 4 children, cooking, traveling, wine tasting and moonlighting at local eateries.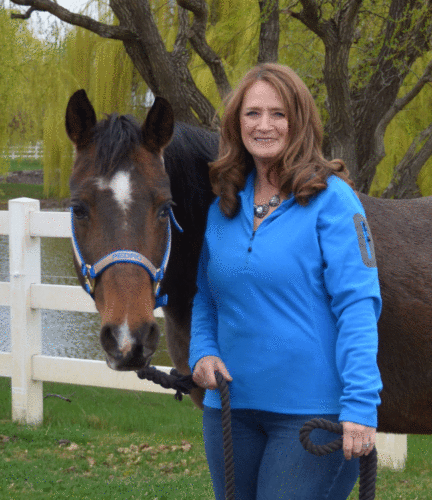 Teri Mead, Program Coordinator, ESMHL Certified
Teri moved to the Yakima area in 2017 to retire and be close to her son. Little did she know, less than six months after moving, she would be back doing what she loved earlier in life – working with horses here at Pegasus. Teri started trail riding as a little girl trying to keep up with her cousins, and went on to compete in junior rodeos. Teri has a retired Pegasus horse, two Golden Retrievers, and two rescue kitties and lives in West Valley.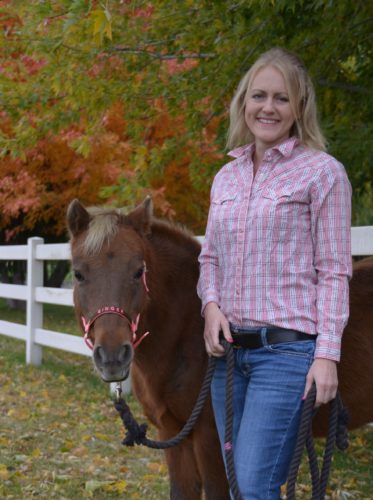 Heather Born, PATH Certified Therapeutic Riding Instructor, ESMHL Certified
Heather was born in MN, where her love of horses was ignited as her mom was a horse trainer. She was raised in Vancouver, WA area and connected with horses however she could. After high school she completed a 2 year Christian equestrian college in Silverton, OR and received a Certificate of Completion in Equine Studies as well as Instructor Certification through CHA. During this time, she also interned with a hunter/jumper trainer, worked with an equine veterinarian, and volunteered at Forward Stride Therapeutic Riding, where she was introduced to PATH. In 2010, she received her certification as a Registered Instructor and has been teaching ever since. Heather says," Teaching therapeutic riding lessons is a combination of two of my passions: teaching people and working with horses. Personal experience and observation have made me a true believer in the therapeutic benefits of our relationship with horses."
Karrie Myre, PATH Certified Therapeutic Riding Instructor
Karrie is so very excited to be back at Pegasus Project!   After a five-year hiatus from working as a Certified Therapeutic Riding Instructor, she has become re-certified.  She first became certified in October of 2008 and taught lessons at Pegasus through spring of 2015.  She also holds a Bachelor of Science degree from CWU in Exercise Science and enjoys numerous outdoor activities, including horses, running, skiing, and water sports. Her lifelong love of horses began in a small town on the Washington coast (Westport) where she started riding horses at the age of 10.  She was active in horse 4-H and open shows and enjoyed showing Arabian horses both Western and English.   She became interested in Pegasus due to her love of horses, which lead to her love of the program, its mission, and of course the riders.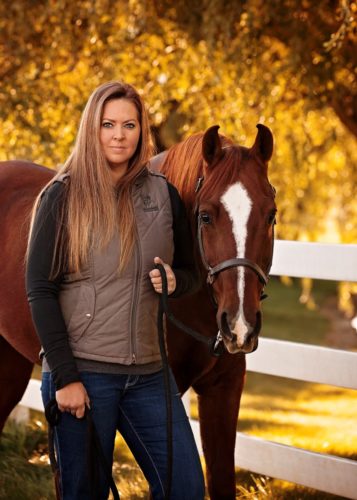 Michelle Koffler, Barn Manager
Michelle Koffler, born and raised in the Yakima Valley, now resides in West Valley with her family and horses.  She has lived and breathed horses for as long as she can remember, from the moment she took the reins of her own Shetland pony as a toddler. She spent her own childhood and teen years relishing every opportunity to be in the saddle both for fun and competition. Now she and her daughters show their Arabian and Half-Arabian horses together in both Hunt Seat and Western Divisions.  In 2013 Michelle became involved with the Pegasus Project as a volunteer and has never looked back. Now as a staff member, caring for our herd and seeing first hand on a daily basis the impact these special horses have on the lives they touch is just her favorite thing.  Her experiences have led to a firm belief that horses respond to and show you who you are, how you feel, what you think, and the impact of what you do.  They are here to enable you to learn how to be a better version of you, that is a blessing and something she loves being a part of.
Tony Ceniceros, Property Maintenance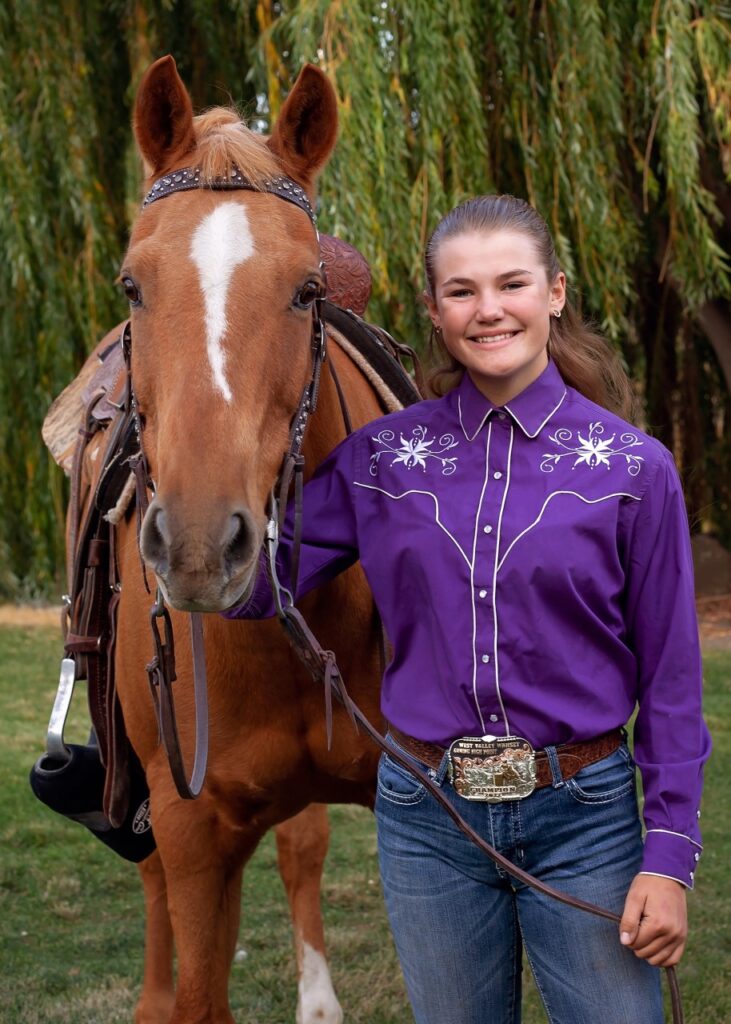 Natalee Barnett, Barn Assistant